INDONESIA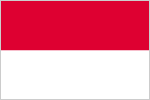 TECH PLAN DEMO DAY in Indonesia 2022
Discovering and nurturing Real Tech seeds
and entrepreneurs in Indonesia
Purpose

At universities, research institutes, and corporate laboratories, the "seeds" of science and technology are being born, and it takes a lot of time and effort before they sprout into practical applications. The "TECH PLANTER" organized by Leave a Nest with its partner companies is an ecosystem that aims to discover these seeds and serve as a planter to turn them into businesses. Our program in INDONESIA aimed at discovering and nurturing Real Tech seeds and entrepreneurs.

Target

Early stage startups and pre-startup researchers' team or individual in Real Tech Field
Mature startups or SMEs seeking collaborators are also welcome, even if they are close to mass production or PMF establishment.
Visionaries that aim to change the world and/or their own country to a better place based on the science and tech based seeds
Those who are interested in the Japanese market or collaboration with Japanese corporations.

Categories of the TECH

Manufacturing, robotics, IoT, AI, agri-tech, bio-tech, healthcare, med-tech, food-tech, care-tech, marine-tech, ecotech, and etc.

Application Period

2021/12/21 (Tue)~2022/3/25 (Fri)

Judging Criteria

A panel of judges consisting of Leave a Nest and its partners will evaluate each of the following items.

01

NOVELTY

02

PRACTICABILITY

03

IMPACT TO
THE WORLD

04

PASSION

Awards

The Winner: 3,000 SGD
Corporate Awards: 2,000 SGD (Several of them)
12/21

[TUE]

Entry open

Please register from here and fill out the web form to apply.
We also hold information sessions at each university and on an individual to encourage your full registration to tell you how to prepare documents. Please feel free to contact us for more information.
3/25

[THU]

Application deadline & 1st selection

After our closing the application window, a panel of judges consisting of Leave a Nest and its partners will review the applications.
Applicants will be asked to submit information about their team, technology, passion, and future vision via web form.
All applicants will be notified of the results of the screening process and will receive feedback on their applications.
In addition, online individual interviews will be held for those who wish to participate in the presentation review.
5/6

[THU]

Announcement of finalists

Selected Finalists will be announced in the middle of May.
For applicants who pass the selection, interviews will be held to brush up their presentations for the final DEMO DAY.
In addition, it is possible to set up interviews with partner companies for the purpose of business consultation and to develop collaboration projects.
5/21

[SAT]

DEMO DAY in Indonesia

The 9 finalist teams that passed our selection will be judged on their presentations.
Sep

~

Supporting period

Even after the DEMO DAY, the contact point between teams and Leave a Nest remains open, allowing discussions to develop their business..
We are responding to a wide range of start-up issues, from incorporation to prototype development, financing, and R&D.
In addition, collaboration between teams and partner companies is becoming more popular in this period to support business development.
Global Partners
Local Partners
ASSET

01

Leave a Nest Communicator
ASSET

02

Japanese Partner Companies
ASSET

03

Local Partners
ASSET

04

Super Factory Group
SUPPORT

01

Organizing the vision your business
SUPPORT

02

Brushing up your presentation
SUPPORT

03

Opportunities for collaboration with Japanese corporates
SUPPORT

04

Support for R&D and prototype development
SUPPORT

05

Support for Knowledge and IP Strategies
SUPPORT

06

Investment and support for finance
Name of the DEMO DAY

TECH PLAN DEMO DAY in Indonesia 2022

Place

Online

Date & Time

2022/5/21 (Sat)09:30-14:30 in Indonesia Time

Application Period

2021/12/21 (Tue)~2022/3/25 (Fri)

Eligible Participants

Closed, pre-registration required (finalists, partner companies, local supporters)

Organizer

Leave a Nest

Timeline
@Indonesia Time

09:30~10:00

Opening Ceremony

10:00~12:50

Finalist Presentation

12:50~14:00

Judging, Lightning talks & Panel

14:00~14:30

Awards & Closing
Director, Leave a Nest Malaysia Sdn. Bhd.

Mr. Nur Ahmad Zaim Hussin

Mr. Nur Ahmad Zaim Hussin received his Bachelor Degree in Electronic System Engineering at Malaysia-Japan International Institute of Technology (MJIIT UTM). Before joining Leave a Nest Malaysia, he worked as RF Optimization Engineer and responsible for 2G/3G/LTE KPI Performance analyzing, reporting with recommendation of KPI improvement. Based on his experience in the telecommunication sector, he saw the gap of technology implementation in rural areas especially in the agriculture sector. He would like to bridge this by implementing new technology in the agriculture sector and nurturing a younger generation to become involved in this sector. At Leave a Nest Malaysia, Zaim is in the Education Development Division.

Project Manager, Mitsui Chemicals Singapore R&D Centre, Pte. Ltd.

Dr. Sachin Malwadkar

Mitsui Chemicals Inc. is one of the diversified companies in Japan and providing wide variety of chemicals and polymers globally. This will help to build a better future for the society in business domains mainly, Mobility, Health Care, Food & Packaging, Next Generation Businesses and Basic Materials. Dr Sachin associate with Mitsui Chemicals Singapore R&D centre, Singapore for new business in the field of catalysis for basic chemicals, basic materials, Health care, Agrochemicals and identification of outside partner candidates. He is looking for new business opportunities making best use of open innovation combining with Mitsui Chemicals' proprietary technologies.

Growth Manager, Real Tech Holdings Singapore Pte Ltd.

Mr. Daiki Kumamoto

Daiki Kumamoto is the growth manager of Real Tech Fund as well as the leader of Global Fund, mainly investing into deep-tech startups in Southeast Asia. He invests in startups that bring solutions to care / welfare, serving as a director of aba; developing sensors for excretion detectors for elderly care. For investments in Southeast Asia, he is in charge of NDR Medical, Austrianova, Karana, ceEntek and many more. Before joining Real Tech in 2018, he was the president of the AIESEC, the largest NPO in Japan that commits in supporting young entrepreneurs globally. He graduated from Keio SFC University with a bachelor in management. Before joining Real Tech, he was the president of the largest NPO in Japan that commits in supporting young entrepreneurs globally. He graduated from Keio SFC University with a bachelor in management.

Manager of Global Business Division, BIPROGY Inc.

Mr. Araki Tetsuya

Since his joining BIPROGY Inc. in 2001, he has engaged in international business, marketing and sales. From 2008, he joined BIPROGY USA, inc., a group company of BIPROGY Inc. in US, to support startups's entry into the Japanese market. After his returning to BIPROGY Inc., he is in charge of business in South East Asia, especially, as a part of global business team.

Regional Research & Development Director, Ezaki Glico Co., Ltd.

Mr. Norio Asahara

Glico manufactures not only confectionery and ice cream, but also a wide range of food categories such as beverages, dairy products, processed foods and baby milk powder. Mr. ASAHARA is the director of research and development in Glico Asia Pacific. He is looking for new research partners as well as technical support, investment and opportunities for various collaboration such as buying of new ingredients. He is responsible for new business in Asia Pacific.

Business Development, PT. Rohto Laboratories

Ms. Chihiro Sato

Chihiro oversees Sales & Marketing and Business Development at PT. Rohto Laboratories Indonesia, which manufactures and sells intraocular lenses, eye drops, cosmetics, and other products in Indonesia. After 9 years of service for a Japanese major consumer goods company in sales and business development, she joined a strategic consulting firm where she contributed for consumer goods companies in Japan. She also has invested in and added value to a taxi venture company in India as head of overseas operations for a major Japanese taxi company before joining Rohto pharmaceutical co. ltd in 2017. She is exploring the potential for new business creation by combining Rohto's expertise in over 120 years of history with exciting venture companies.

CEO and Founder, UMG Idealab Indonesia

Mr. Kiwi Aliwarga

Mr. Kiwi Aliwarga is a person who likes to learn new things and make connections from several disciplines of knowledge and skills. His UMG Idealab has speaks for itself where UMG Idealab could build Tech startups of different fields ad make a deep collaboration to produce new product and services. He also the Founder and CEO of UMG Group, one of the largest companies in Myanmar with more than 5,000 employees and the largest producer and distributor of agricultural tractor equipment.

Engineer, National Research & Innovation Agency (BRIN)

Dr. Rudi Purwo Wijayanto

He experiences in technology-based business incubator since 2014 in nurturing start-up companies. He holds a Doctoral Degree from Kanazawa University and interests in the field of Innovation and Technology Management. He participated in the Management Science and Technopark training program and was listed as an alumnus at Lund University, Sweden (2015). He was selected as one of the participants in the IVLP (International Visitor Leadership Program) from the US State Department with the theme Promoting Science Technology, Research, Development, and Innovation (2016). In the same year, he studied Incubators Management and Start-ups at Massey University, New Zealand.

Head of International Commission, Asosiasi Inkubator Bisnis Indonesia (AIBI)

Prof. Dr. Ir. Hadi K. Purwadaria

Prof. Dr. Ir. Hadi K. Purwadaria was the founder of the Incubator Center for Agribusiness and Agroindustry (ICAA) of Bogor Agricultural University (IPB) in 1995, and lead the incubator to a sustain institution until 2005, when it was further developed into Research and Development Center for Entrepreneurship with the ICAA remained as a division under the new Center. He became the Director of the Center until 2007.

Program Head, BLOCK71 Indonesia & Vietnam

Mr. Hussein Bin Sulaiman

Since graduating from NUS in 2012, Hussein had entrenched himself in the local startup scene, by joining BeMyGuest.Travel (2012), LAZADA Singapore (2014) and Zilingo (2016). Zilingo aside, he was among the pioneers of the respective companies since their inception. Bitten by the startup bug, Hussein now continues contributing to the scene via BLOCK71 Indonesia, as the Programme Head, spearheading several initiatives and guiding startups both locally and in the region.
Theme:
Efficient underwater monitoring

Theme:
RUBBOTO: IoT-based monitoring tool for rubber plantation

Theme:
Nano-Bio-fungicide Bintaro Fruit Extract for Powdery Mildew Disease in Apple Crops

Theme:
Synthetic Wood "Balisynwood"

Theme:
Alternative to single-use plastic from agricultural waste

Theme:
Smart Residential Energy Storage System

Theme:
Custom EV Conversion with Swappable Battery

Theme:
Nanotechnology-based coating and Self-cleaning product

Theme:
D-dimer Rapid Test