VIETNAM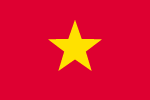 TECH PLAN DEMO DAY in Vietnam 2022
Discovering and nurturing Real Tech seeds
and entrepreneurs in Vietnam
Purpose

At universities, research institutes, and corporate laboratories, the "seeds" of science and technology are being born, and it takes a lot of time and effort before they sprout into practical applications. The "TECH PLANTER" organized by Leave a Nest with its partner companies is an ecosystem that aims to discover these seeds and serve as a planter to turn them into businesses. Our program in VIETNAM aimed at discovering and nurturing Real Tech seeds and entrepreneurs.

Target

Early stage startups and pre-startup researchers' team or individual in Real Tech Field
Mature startups or SMEs seeking collaborators are also welcome, even if they are close to mass production or PMF establishment.
Visionaries that aim to change the world and/or their own country to a better place based on the science and tech based seeds
Those who are interested in the Japanese market or collaboration with Japanese corporations.

Categories of the TECH

Manufacturing, robotics, IoT, AI, agri-tech, bio-tech, healthcare, med-tech, food-tech, care-tech, marine-tech, ecotech, and etc.

Application Period

2021/12/21 (Tue)~2022/5/13 (Fri)

Judging Criteria

A panel of judges consisting of Leave a Nest and its partners will evaluate each of the following items.

01

NOVELTY

02

PRACTICABILITY

03

IMPACT TO
THE WORLD

04

PASSION

Awards

The Winner: 3,000 SGD
Corporate Awards: 2,000 SGD (Several of them)
12/21

[TUE]

Entry open

Please register from here and fill out the web form to apply.
We also hold information sessions at each university and on an individual to encourage your full registration to tell you how to prepare documents. Please feel free to contact us for more information.
5/13

[THU]

Application deadline & 1st selection

After our closing the application window, a panel of judges consisting of Leave a Nest and its partners will review the applications.
Applicants will be asked to submit information about their team, technology, passion, and future vision via web form.
All applicants will be notified of the results of the screening process and will receive feedback on their applications.
In addition, online individual interviews will be held for those who wish to participate in the presentation review.
6/24

[THU]

Announcement of finalists

Selected Finalists will be announced in the middle of May.
For applicants who pass the selection, interviews will be held to brush up their presentations for the final DEMO DAY.
In addition, it is possible to set up interviews with partner companies for the purpose of business consultation and to develop collaboration projects.
7/9

[SAT]

DEMO DAY in Vietnam

The 9 finalist teams that passed our selection will be judged on their presentations.
Sep

~

Supporting period

Even after the DEMO DAY, the contact point between teams and Leave a Nest remains open, allowing discussions to develop their business..
We are responding to a wide range of start-up issues, from incorporation to prototype development, financing, and R&D.
In addition, collaboration between teams and partner companies is becoming more popular in this period to support business development.
Global Partners
Local Partners
ASSET

01

Leave a Nest Communicator
ASSET

02

Japanese Partner Companies
ASSET

03

Local Partners
ASSET

04

Super Factory Group
SUPPORT

01

Organizing the vision your business
SUPPORT

02

Brushing up your presentation
SUPPORT

03

Opportunities for collaboration with Japanese corporates
SUPPORT

04

Support for R&D and prototype development
SUPPORT

05

Support for Knowledge and IP Strategies
SUPPORT

06

Investment and support for finance
Name of the DEMO DAY

TECH PLAN DEMO DAY in Vietnam 2022

Place

Online

Date & Time

2022/7/9 (Sat)13:00-18:00 in Vietnam Time

Application Period

2021/12/21 (Tue)~2022/5/13 (Fri)

Eligible Participants

Closed, pre-registration required (finalists, partner companies, local supporters)

Organizer

Leave a Nest

Timeline
@Vietnam Time

13:00~13:30

Opening Ceremony

13:30~16:20

Finalist Prensetions

16:20~17:30

Judging, Lightning talks & Panel

17:30~18:00

Awards & Closing
Director, Leave a Nest Philippines, Inc., and Leave a Nest Malaysia Sdn. Bhd.

Dr. Yuko Ueno

Dr. Yuko Ueno received her Ph.D in Ocean microbiology and joined Leave a Nest in 2013. She has experience in creating new projects by encouraging collaboration between academia and industry as a Science Bridge Communicator. With the experience of tech-startup accelerator, she is bridging Japanese tech startups to global tech-startup platform to interconnect the technology and social issues.

Manager, Mitsui Chemicals Singapore R&D Centre, Pte. Ltd.

Dr. Nie Yuntong

Dr. Nie received her PhD in Chemistry at National University of Singapore. She has over 10 years work experience in the chemical industry and is currently Manager in the Research Division in Mitsui Chemicals Singapore R&D Centre (MS-R&D). Mitsui Chemicals Inc. is one of the diversified companies in Japan and providing a wide variety of chemicals and polymers globally. Mission of MS-R&D is to develop new business from Asia Pacific. We are looking for new business opportunities making best use of open innovation in connection with Mitsui Chemicals' proprietary technologies.

Manager of Global Business Division, BIPROGY Inc.

Mr. Takehiro Kawahatsu

Since his joining BIPROGY Inc. in 2003, he has engaged in system development in SAP ERP system specializing retail and distribution.
From 2014, he joined USOL Vietnam Co., Ltd., a group company of BIPROGY Inc. in Vietnam, to support for offshore development projects performed in Vietnam.
After his returning to BIPROGY Inc., he is in charge of business in South East Asia, especially, as a part of global business team.

Director, Rohto – Mentholatum Vietnam, Myanmar, Cambodia, Nepal

Mr. Shunsuke Shinoda

Shunsuke has started its career from R&D to develop novel materials for cosmetics and functional foods. After several years of experience in the R & D field he had shifted its speciality to the marketing sector to launch varieties of products, also in charge of developing business in emerging countries at the same time. On Y2012 he moved his station to Vietnam and established many types of business such as distribution, e-commerce, aesthetic dermatology clinic, eye hospital, restaurant and etc. in 7 countries over 10 years. Besides that, he has founded manufacturing companies for medicine and cosmetics in Myanmar, Cambodia and Nepal.
His motto is "Nothing ventured, Nothing gained" and seeks the next challenge always to create a bright future.


Growth Manager, Real Tech Holdings Singapore Pte Ltd.

Mr. Daiki Kumamoto

Daiki Kumamoto is the growth manager of Real Tech Fund as well as the leader of Global Fund, mainly investing into deep-tech startups in Southeast Asia. He invests in startups that bring solutions to care / welfare, serving as a director of aba; developing sensors for excretion detectors for elderly care. For investments in Southeast Asia, he is in charge of NDR Medical, Austrianova, Karana, ceEntek and many more. Before joining Real Tech in 2018, he was the president of the AIESEC, the largest NPO in Japan that commits in supporting young entrepreneurs globally. He graduated from Keio SFC University with a bachelor in management. Before joining Real Tech, he was the president of the largest NPO in Japan that commits in supporting young entrepreneurs globally. He graduated from Keio SFC University with a bachelor in management.

Program Head, BLOCK71 Indonesia & Vietnam

Mr. Hussein Bin Sulaiman

Since graduating from NUS in 2012, Hussein had entrenched himself in the local startup scene, by joining BeMyGuest.Travel (2012), LAZADA Singapore (2014) and Zilingo (2016). Zilingo aside, he was among the pioneers of the respective companies since their inception. Bitten by the startup bug, Hussein now continues contributing to the scene via BLOCK71 Indonesia, as the Programme Head, spearheading several initiatives and guiding startups both locally and in the region.

Founder & CEO, Hermes Management Group

Ms. Ana Le My Nga

Ms. Ana Le My Nga is the founder of the Hermes Management Group, an angel investment fund provider which also provides mentoring services to startups. She is an international mentor and coach and also the author of the book series "Chat with Startups - From Idea to Fundraising". She holds various bachelor degrees including the Bachelor of Medical - Nurse, the Bachelor of English Language majoring in Business English at Ho Chi Minh University of Technology, and the Bachelor of International Economics at the Hanoi Foreign Trade University. She then proceeded to acquire her Master of Business Administration at the University of Malaysia right after. Since 2017 until the present time, she does various activities such as being a startup advisor, a judge, or a speaker at various events of universities and incubators including the Hack4Growth, Project Runway, FLAGUP, and Hult Prize.

CEO & Co-Founder, KisStartup Innovation Consulting, Coaching, Mentoring

Ms. Minh Nguyen Dang Tuan

Nguyen Dang Tuan Minh (Ms.) is the founder of KisStartup Innovation Consulting, Coaching, Mentoring. Minh is among 16 women leaders from 13 countries in the world selected to join Fortune - U.S. Department of State Global Women's Mentoring Partnership in 2018. She is one of 12 Innovation Coaches certified by the Ministry of Science and Technology of Vietnam and Ministry of Foreign Affairs of Finland. With 15 years of experience working and researching in entrepreneurship, business development, management and digital enterprise management and startup; 5 years of experience in teaching in English of e-business, innovation & entrepreneurship, Minh also contributes to the innovation community by both intensive innovation coaching, mentoring and researching. Minh serves as the Manager of SME Mentoring 1:1 in Hanoi. Minh is also an author of the book "Innovation & Entrepreneurship – Mindset and Tools". She serves as Head of Investment Matching Department at Techfest 2016, 2017, 2018, and 2020. Since 2022, Minh has been taking charge of the Head of Corporate Innovation Village - TECHFEST.

Head, Environmental, Social & Governance, Quest Ventures

Ms. Michelle Ng

Michelle has a BBA from Nanyang Technological University. She works closely with startups to accelerate their growth through a combination of incubation services and programmes. She is also responsible for key markets in Southeast Asia and emerging Asia.
Prior to this, Michelle was responsible for international startup ecosystem networks at the Action Community for Entrepreneurship - Singapore's national entrepreneurship ecosystem builder - where she engaged startup communities in North Asia and Southeast Asia with market access and regional innovation initiatives, and in so doing anchored Singapore as Asia's hub for entrepreneurship.
Michelle is a key office bearer at the People's Association Youth Network of Singapore, a grassroots organisation for community engagement; and Social Impact Catalyst, the largest non-profit organisation for young social entrepreneurs in Singapore.
Theme:
Autonomous Mobile Robots, Spatial Intelligence, Optimal Motion Control.

Theme:
A gripper for collaborative robots

Theme:
Smart City. API-first platform combining IoT/AI devices to empower property managers

Theme:
Tenergy (standing for TENG and Energy). Transfer a significant amount of plastic waste into valuable electrical energy

Theme:
Utilization of electrocoagulation for Pangasius processing, wastewater treatment, and nutrient recovery

Theme:
Application of Nano Chitosan grafted neem oil in Pineapple Fiber

Theme:
Activated algae granule

Theme:
Paper which was made from sea shell

Theme:
Rapid semi-quantification of Salivary Cortisol for point-of-care stress diagnosis