VIETNAM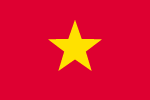 TECH PLAN DEMO DAY in Vietnam 2023
Discovering and nurturing Real Tech seeds
and entrepreneurs in Vietnam
Purpose

At universities, research institutes, and corporate laboratories, the "seeds" of science and technology are being born, and it takes a lot of time and effort before they sprout into practical applications. The "TECH PLANTER" organized by Leave a Nest with its partner companies is an ecosystem that aims to discover these seeds and serve as a planter to turn them into businesses. Our program in VIETNAM aimed at discovering and nurturing Real Tech seeds and entrepreneurs.

Target

Early stage startups and pre-startup researchers' team or individual in Real Tech Field
Mature startups or SMEs seeking collaborators are also welcome, even if they are close to mass production or PMF establishment.
Visionaries that aim to change the world and/or their own country to a better place based on the science and tech based seeds
Those who are interested in the Japanese market or collaboration with Japanese corporations.

Categories of the TECH

Manufacturing, robotics, IoT, AI, agri-tech, bio-tech, healthcare, med-tech, food-tech, care-tech, marine-tech, ecotech, and etc.

Application Period

2023/1/13 (Fri)~2023/5/5 (Fri)

Judging Criteria

A panel of judges consisting of Leave a Nest and its partners will evaluate each of the following items.

01

NOVELTY

02

PRACTICABILITY

03

IMPACT TO
THE WORLD

04

PASSION

Awards

Grand Winner
Corporate Awards
1/13

[FRI]

Entry open

Please register from here and fill out the web form to apply.
We also hold information sessions at each university and on an individual to encourage your full registration to tell you how to prepare documents. Please feel free to contact us for more information.
5/5

[FRI]

Application deadline & 1st selection

After our closing the application window, a panel of judges consisting of Leave a Nest and its partners will review the applications.
Applicants will be asked to submit information about their team, technology, passion, and future vision via web form.
All applicants will be notified of the results of the screening process and will receive feedback on their applications.
In addition, online individual interviews will be held for those who wish to participate in the presentation review.
6/23

[FRI]

Announcement of finalists

Selected Finalists will be announced in the middle of May.
For applicants who pass the selection, interviews will be held to brush up their presentations for the final DEMO DAY.
In addition, it is possible to set up interviews with partner companies for the purpose of business consultation and to develop collaboration projects.
7/8

[SAT]

DEMO DAY in Vietnam

The 9 finalist teams that passed our selection will be judged on their presentations.
Sep

~

Supporting period

Even after the DEMO DAY, the contact point between teams and Leave a Nest remains open, allowing discussions to develop their business..
We are responding to a wide range of start-up issues, from incorporation to prototype development, financing, and R&D.
In addition, collaboration between teams and partner companies is becoming more popular in this period to support business development.
Global Partners
Local Partners
ASSET

01

Leave a Nest Communicator
ASSET

02

Japanese Partner Companies
ASSET

03

Local Partners
ASSET

04

Super Factory Group
SUPPORT

01

Organizing the vision your business
SUPPORT

02

Brushing up your presentation
SUPPORT

03

Opportunities for collaboration with Japanese corporates
SUPPORT

04

Support for R&D and prototype development
SUPPORT

05

Support for Knowledge and IP Strategies
SUPPORT

06

Investment and support for finance
Name of the DEMO DAY

TECH PLAN DEMO DAY in Vietnam 2023

Place

CirCO Hoang Dieu, 1st Floor, Chung cư H3, 384 Đ. Hoàng Diệu, Phường 6, Quận 4, Thành phố Hồ Chí Minh, Vietnam

Date & Time

2023/7/8 (Sat)13:00-18:00 in Vietnam Time

Application Period

2023/1/13 (Fri)~2023/5/5 (Fri)

Eligible Participants

Closed, pre-registration required (finalists, partner companies, local supporters)

Organizer

Leave a Nest

Timeline
@Vietnam Time

13:00~13:30

Opening Ceremony

13:30~16:20

Finalist Presentations

16:20~17:30

Judging, Lightning talks & Panel

17:30~18:00

Awards & Closing
審査員長

Director, Leave a Nest Philippines, Inc.

Ms. Ronezza Delos Santos

Ronezza "Ezza" Delos Santos is a licensed Chemical Engineer who graduated from the University of the Philippines Diliman. After taking an internship for Leave a Nest's TECH PLANTER in the Philippines 2021, she took the challenge to be one of the pioneer members of Leave a Nest's Philippine subsidiary. She is committed to help unleash the potential of the Philippines and Filipinos in science and technology for the advancement of the country, and in March 2023, she became a Director of Leave a Nest Philippines. As part of the Leave a Nest Group, she is also excited in manufacturing new knowledge by communicating and collaborating with passionate researchers and startups from other countries in Southeast Asia such as Vietnam.

General Director, USOL Vietnam Co., Ltd.

Mr. Imamichi Masahiro

After engaging in software development and operation of core systems of Japanese financial institutions, he expanded the application of US-made software to the Japanese market. Around the year 2000, he led a team and participated in work focused on architectural design of system development projects, contributing to the completion of over 100 projects for the BIPROGY group. Since around 2010, he has been in the research department of the BIPROGY group, promoting incubation of internal and external software technology through joint research and commercialization studies with various companies and organizations. Over the past few years, he has been reforming and expanding the offshore development organization and expanding business in Vietnam at a biprogy group company in Vietnam.

Growth Manager, Real Tech Holdings Singapore Pte Ltd.

Mr. Daiki Kumamoto

Daiki Kumamoto is the growth manager of Real Tech Fund as well as the leader of Global Fund, mainly investing into deep-tech startups in Southeast Asia. He invests in startups that bring solutions to care / welfare, serving as a director of aba; developing sensors for excretion detectors for elderly care. For investments in Southeast Asia, he is in charge of NDR Medical, Austrianova, Karana, ceEntek and many more. Before joining Real Tech in 2018, he was the president of the AIESEC, the largest NPO in Japan that commits in supporting young entrepreneurs globally. He graduated from Keio SFC University with a bachelor in management. Before joining Real Tech, he was the president of the largest NPO in Japan that commits in supporting young entrepreneurs globally. He graduated from Keio SFC University with a bachelor in management.

Overseas Operations & Business Development, Kanamori Industries Co., Ltd.

Mr. Koji Yamao

Since 2010, Mr. Koji Yamao has been involved in overseas sales of a valve manufacturer, and in 2016, he established a local subsidiary of a printing trading company and manufacturer in Vietnam. Using these experiences, he engaged with a robot venture company from Kagawa University in 2019 to do overseas sales and business development in India and the Middle East. He was able to contribute to the sale of a cleaning robot for solar panels in a 400-MW powerplant in Dubai, UAE. He joined Kanamori Industries Co., Ltd., "Your Innovation Partner" in 2023, who is planning to expand to Vietnam in the near future.

Vice Director, Becamex Business Incubator

Mr. Duy Bui

Duy Bui is a Vice Director at Becamex Business Incubator with a strong passion for helping startups deliver innovative solutions and create value for the market. With over three years of experience specializing in startup consulting and entrepreneurship education, Duy is an active partner who embraces and supports new ventures. He focuses on developing an entrepreneurial mindset and ecosystem by providing infrastructure and academic guidance to startup companies. As an ex-Program Manager at BLOCK 71 Saigon, Duy has been able to use his experience to create a robust entrepreneurial ecosystem within the Becamex Business incubator. His contributions have earned recognition from the incubated members and the startup community at large.

CEO & Co-Founder, KisStartup Innovation Consulting, Coaching, Mentoring

Ms. Minh Nguyen Dang Tuan

Nguyen Dang Tuan Minh (Ms.) is the founder of KisStartup Innovation Consulting, Coaching, Mentoring. Minh is among 16 women leaders from 13 countries in the world selected to join Fortune - U.S. Department of State Global Women's Mentoring Partnership in 2018. She is one of 12 Innovation Coaches certified by the Ministry of Science and Technology of Vietnam and Ministry of Foreign Affairs of Finland. With 15 years of experience working and researching in entrepreneurship, business development, management and digital enterprise management and startup; 5 years of experience in teaching in English of e-business, innovation & entrepreneurship, Minh also contributes to the innovation community by both intensive innovation coaching, mentoring and researching. Minh serves as the Manager of SME Mentoring 1:1 in Hanoi. Minh is also an author of the book "Innovation & Entrepreneurship – Mindset and Tools". She serves as Head of Investment Matching Department at Techfest 2016, 2017, 2018, and 2020. Since 2022, Minh has been taking charge of the Head of Corporate Innovation Village - TECHFEST.

Analyst, Quest Ventures

Mr. Tevinder Singh

Tevinder Singh is an Analyst at Quest Ventures, a top venture capital firm in Asia. He works closely with startups to accelerate their growth through a combination of acceleration services and programmes. He is also responsible for market access initiatives for key markets in Southeast Asia. Tevinder was previously with Pace Enterprise where he was responsible for commercial growth through customer analysis, sales forecasting, and planning. In addition, he worked on the development and implementation of sales strategies suitable for the company at its stage of growth. He attends startup events as a guest speaker and panelist. He is also a frequent host for international technology and startup delegations to Vietnam. Tevinder is a Quantitative Finance major from the National University of Singapore. For leisure, he enjoys football, poker and travelling.
Theme:
Utilizing Green Technology In The Production Of Bacterial Cellulose Flour

EcoMaterials for Environment Applications (EMEA)

Pham Trung Kien

Theme:
EcoMaterials toward sustainable development

Theme:
Magnetic water cleanup

Theme:
Thermal Energy Storage for Agriculture Drying

Theme:
Comprehensively changing the wind energy industry from science foundation to wind turbine

Theme:
Shoes on Mud

Theme:
Make it Better

WeavAir

Natalia Mykhaylova

Theme:
AI Environmental System

Vulcan Augmetics

Rafael Masters

Theme:
Global data & distribution platform for assistive technology
| Team | Theme | Representative |
| --- | --- | --- |
| KLab-BPs | Nutrient recovery and biomass production through CO2 capture by dual microalgae and bacteria | Quang-Huy Hoang |
| Silver Stars | Antibacterial agent by using silver nanoparticles | Le Tan Nhan Tu |
| BK Hand Rehab | Game-based solution for Hand Rehabilitation using Hand Gesture Recognition | Vo Ngoc Sang |