SINGAPORE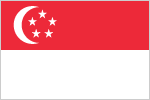 TECH PLAN DEMO DAY in Singapore 2023
Discovering and nurturing Real Tech seeds
and entrepreneurs in Singapore
Purpose

At universities, research institutes, and corporate laboratories, the "seeds" of science and technology are being born, and it takes a lot of time and effort before they sprout into practical applications. The "TECH PLANTER" organized by Leave a Nest with its partner companies is an ecosystem that aims to discover these seeds and serve as a planter to turn them into businesses. Our program in SINGAPORE aimed at discovering and nurturing Real Tech seeds and entrepreneurs.

Target

Early stage startups and pre-startup researchers' team or individual in Real Tech Field
Mature startups or SMEs seeking collaborators are also welcome, even if they are close to mass production or PMF establishment.
Visionaries that aim to change the world and/or their own country to a better place based on the science and tech based seeds
Those who are interested in the Japanese market or collaboration with Japanese corporations.

Categories of the TECH

Manufacturing, robotics, IoT, AI, agri-tech, bio-tech, healthcare, med-tech, food-tech, care-tech, marine-tech, ecotech, and etc.

Application Period

2023/1/13 (Fri)~2023/4/7 (Fri)

Judging Criteria

A panel of judges consisting of Leave a Nest and its partners will evaluate each of the following items.

01

NOVELTY

02

PRACTICABILITY

03

IMPACT TO
THE WORLD

04

PASSION

Awards

The Winner: 3,000 SGD
Corporate Awards: 2,000 SGD (Several of them)
1/13

[FRI]

Entry open

Please register from here and fill out the web form to apply.
We also hold information sessions at each university and on an individual to encourage your full registration to tell you how to prepare documents. Please feel free to contact us for more information.
4/7

[FRI]

Application deadline & 1st selection

After our closing the application window, a panel of judges consisting of Leave a Nest and its partners will review the applications.
Applicants will be asked to submit information about their team, technology, passion, and future vision via web form.
All applicants will be notified of the results of the screening process and will receive feedback on their applications.
In addition, online individual interviews will be held for those who wish to participate in the presentation review.
5/12

[FRI]

Announcement of finalists

Selected Finalists will be announced in the middle of May.
For applicants who pass the selection, interviews will be held to brush up their presentations for the final DEMO DAY.
In addition, it is possible to set up interviews with partner companies for the purpose of business consultation and to develop collaboration projects.
5/27

[SAT]

DEMO DAY in Singapore

The 9 finalist teams that passed our selection will be judged on their presentations.
Sep

~

Supporting period

Even after the DEMO DAY, the contact point between teams and Leave a Nest remains open, allowing discussions to develop their business..
We are responding to a wide range of start-up issues, from incorporation to prototype development, financing, and R&D.
In addition, collaboration between teams and partner companies is becoming more popular in this period to support business development.
Global Partners
Local Partners
ASSET

01

Leave a Nest Communicator
ASSET

02

Japanese Partner Companies
ASSET

03

Local Partners
ASSET

04

Super Factory Group
SUPPORT

01

Organizing the vision your business
SUPPORT

02

Brushing up your presentation
SUPPORT

03

Opportunities for collaboration with Japanese corporates
SUPPORT

04

Support for R&D and prototype development
SUPPORT

05

Support for Knowledge and IP Strategies
SUPPORT

06

Investment and support for finance
Name of the DEMO DAY

TECH PLAN DEMO DAY in Singapore 2023

Place

Shaw Foundation Alumni House, 11 Kent Ridge Dr, Singapore 119244.

Date & Time

2023/5/27 (Sat)13:00-18:00 in Singapore Time

Application Period

2023/1/13 (Fri)~2023/4/7 (Fri)

Eligible Participants

Closed, pre-registration required (finalists, partner companies, local supporters)

Organizer

Leave a Nest

Timeline
@Singapore Time

13:00~13:30

Opening Ceremony

13:30~16:20

Finalist Presentations

16:20~17:30

Judging, Lightning talks &Poster presentation

17:30~18:00

Awards & Closing
Managing Director, Leave a Nest Singapore Pte. Ltd.

Dr. Kihoko Tokue

Dr. Tokue is the Managing Director of Leave a Nest Singapore and Founder of Leave a Nest Malaysia. She was born in Tokyo but raised in Southeast Asia, studied bachelor degree in America and then moved to Australia for Master and PhD degree carrying out field work. Currently she is creating platform in ASEAN to nurture the next generation innovators, startups involving business development partners from industry. Her dream is to one day bring changes to the world with advancement of science and technology with true understanding and appreciation for nature.

Executive Director,

Enterprise Singapore

Ms. Sophia Ng,

Ms. Sophia Ng served more than 17 years in Singapore's public service. She is currently the Executive Director for Startup Development and SWITCH at Enterprise Singapore, a government agency under Singapore's Ministry of Trade and Industry.
Sophia works with startup founders, accelerators, venture capitalists, institutes of higher learning and various other partners to grow Singapore's startup ecosystem. She is also responsible for developing new strategies to bring the Singapore startup ecosystem for the next stage of growth. Sophia graduated with a Second Upper Honors Degree in Business Administration from the National University of Singapore.


Commercial & Investment Manager,

Innovate 360

Mr. Louis Tan

With a background in aerospace engineering, Louis dived into his family's business in seafood trading and distribution in 2016. In the last 7+ years, he led the company through a transformation during Covid-19, from a potential shutdown to strong profitability. Currently at Innovate 360 as a Commercial & Investment Manager, he has advised more than 80 agrifood-tech startups regarding go-to-market strategies, market insights, and industry connections. He also manages the investment pipeline for the Asia Food Sustainability Fund, a US$30m fund investing in early-stage startups.

CEO, Trendlines Agrifood Innovation Centre

Mr. Anton Wibowo

Mr. Anton Wibowo has more than 12 years of diverse business, management, and investment experience in the Singaporean biotechnology and agribusiness communities. As the operations director and former business development director at Biomax, an award-winning biotech company involved in recycling waste into fertilizer, Anton led the company's technical and sales teams, served on the investment committee, and was a key contributor to a successful multi million fundraising effort involving institutional and individual investors. Today, Anton is CEO of the Trendlines Agrifood Innovation Centre (a subsidiary of The Trendlines Group), which manages the Singapore-based Trendlines Agrifood Fund and is responsible for the development of innovation-based agri food tech companies that improve the human condition.

CEO,

National Additive Manufacturing Innovation Cluster (NAMIC), A*STAR

Dr. Ho Chaw Sing

Chaw Sing is the CEO of NAMIC, a Singapore government platform he co-founded that focuses on translational research to develop and scale industrial adoption of digital additive manufacturing technologies. Chaw Sing is active in the deep-tech startup scene and global AM community. He co-chairs the ISO/TC 261 Additive Manufacturing Chair's Advisory Group and Singapore Standards AM Technical Committee. He also serves as a Scientific and Technology Advisor at CREATE's Singapore-Hebrew University Alliance for Science and Technology among others. A prolific inventor in his early career, Chaw Sing holds several U.S. and internationally issued patents. He earned his Ph.D. and Bachelor's in Electrical and Computer Engineering from the National University of Singapore, where he also lectures part-time as an Adjunct Professor at NUS College of Design and Engineering. Chaw Sing is an ASTM International board member.

Regional R&D Director, Ezaki Glico Co. Ltd.

Mr. Norio Asahara

Glico manufactures not only confectionery and ice cream, but also a wide range of food categories such as beverages, dairy products, processed foods and baby milk powder. Mr. ASAHARA is the director of research and development in Glico Asia Pacific. He is looking for new research partners as well as technical support, investment and opportunities for various collaborations such as buying of new ingredients. He is responsible for new business in Asia Pacific.

Business development,

JR East

Mr. Takatoki Izumi

JR East Business Development SEA is a lifestyle business arm of East Japan Railway Company (JR East) in South East Asia. Mr.Izumi has been engaged in business development of JR East's lifestyle business for more than 15 years, and he has been in Singapore since 2017. In Singapore he manages a co-working space, One&Co. One&Co is an innovation platform bridging local and Japanese business communities.

General Manager,

Mitsui Chemicals Singapore R&D Centre Pte. Ltd.

Dr. Ryo Niishiro

The corporate mission of Mitsui Chemicals Inc. is to contribute to society by providing high-quality products and services to customers through innovations and the creation of materials and products. Dr. Niishiro is scouting new ideas and technologies related to Mitsui Chemicals' four business domains; Life & Healthcare solutions, Mobility solutions, ICT solutions, and Basic & green materials. He has a strong desire to create new businesses in Southeast Asia by integrating the new innovative technologies and Mitsui Chemical's wide variety of products.

Assistant Manager at Business Innovation & DX Strategy Div.,Mitsubishi Electric Corporation

Ms. Risako Kawanaka

Risako is engaged in the operation of "ME Innovation Fund", a CVC fund that can invest in startups around the world. While considering investment, she builds a framework of collaboration between the startup and business division of Mitsubishi Electric. Also, she supports PoC experiments in such collaborative activities.
She was once deeply engaged in marketing of BtoB products in Japan and European markets. Also she had experience in launching a new product from scratch. This product evolved with cloud service and DX functions where she led the business development.


Global Market Development Division - ROHTO PHARMACEUTICAL CO., LTD.,

Director – Rohto Mentholatum (Kenya) Ltd.

Ms. SO Haruka

SO Haruka is a market development member for Rohto Pharmaceutical Co., Ltd. Rohto Pharmaceutical has set "Connect for Well-being" as its comprehensive management vision, and aims to solve health issues that arise as a result of the rapidly changing social environment. In her career, she has handled main brands of Rohto Skincare as R&D and Marketing in Japan and developed new business in Vietnam. Also she has experiences of the business in South East Asian area like Vietnam and Indonesia, etc.
She is currently working for South Asian area and African area and was appointed as director of Rohto Kenya. She is promoting the projects that create new business of health care beyond national borders.


Managing Director,

Real Tech Holdings Singapore Pte. Ltd.

Mr. Louis Murayama

Louis holds an M.Sc. from the University of Freiburg, Germany, and served as a Marie Skłodowska-Curie Fellow in at the Jagiellonian University, Poland. Louis has advised companies on M&A, PMI, and TSR maximization, and created new businesses using deep learning at Boston Consulting Group and ACES. He now serves as Managing Director at Real Tech Holdings Singapore, where he provides strategic advice to deep-tech startups.
Theme:
Novel antimicrobial peptides from differentiating adipose-derived stem cells against chronic wound infection.

Theme:
Combines the science of tissue engineering and regenerative medicine with 3D printing to design, develop and manufacture implantable devices with a biomimetic microarchitecture that enable the body to regenerate skeletal tissue.

Theme:
Enhancing the taste and nutrition of alternative meat with cultivated fish-fat.

Theme:
Video analytics solution for operational safety and efficiency in the construction and manufacturing industry

Theme:
New generation of X-ray imaging device and detectors, that would provide more accurate imaging with lower radiation exposure and and high speed.

Theme:
Software solutions for facial expression analysis and emotion recognition using artificial intelligence

Theme:
Recycling Waste Vegetable Oils into Renewable Hydrogen.

Theme:
Innovative thermal process that goes beyond conventional chemical recycling into oil. The process transforms plastic waste into products with higher value, such as hydrogen and solid carbon.

Theme:
Enables plant based nutraceutical & biomedical product development with better, faster, sustainable plant extraction expertise, plant protein composite bioink formulation and 3D bioprinting technology.
| Team | Theme | Representative |
| --- | --- | --- |
| Accupredict | Machines Run Forever | Milind Yedkar |
| BiolabFx DMD Corp. | iface simulators | Fernando Slimovich |
| Insectta | Enabling Insects to Power our Healthcare and Electronics | Chua Kai-Ning |
| MEDS Venture | DECAPLAN: End to End Industrial Decarbonziation Platform | Stanislav Borisov |
| Energeia | Battery Thermal Management Technology | Feng GuoAn |
| Meatiply | Cultivated meat to solve the food sustainability problem globally | Kumar Thanabal |