SINGAPORE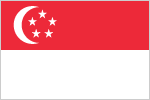 TECH PLAN DEMO DAY in Singapore 2022
Discovering and nurturing Real Tech seeds
and entrepreneurs in Singapore
Purpose

At universities, research institutes, and corporate laboratories, the "seeds" of science and technology are being born, and it takes a lot of time and effort before they sprout into practical applications. The "TECH PLANTER" organized by Leave a Nest with its partner companies is an ecosystem that aims to discover these seeds and serve as a planter to turn them into businesses. Our program in SINGAPORE aimed at discovering and nurturing Real Tech seeds and entrepreneurs.

Target

Early stage startups and pre-startup researchers' team or individual in Real Tech Field
Mature startups or SMEs seeking collaborators are also welcome, even if they are close to mass production or PMF establishment.
Visionaries that aim to change the world and/or their own country to a better place based on the science and tech based seeds
Those who are interested in the Japanese market or collaboration with Japanese corporations.

Categories of the TECH

Manufacturing, robotics, IoT, AI, agri-tech, bio-tech, healthcare, med-tech, food-tech, care-tech, marine-tech, ecotech, and etc.

Application Period

2021/12/21 (Tue)~2022/4/2 (Sat)

Judging Criteria

A panel of judges consisting of Leave a Nest and its partners will evaluate each of the following items.

01

NOVELTY

02

PRACTICABILITY

03

IMPACT TO
THE WORLD

04

PASSION

Awards

The Winner: 3,000 SGD
Corporate Awards: 2,000 SGD (Several of them)
12/21

[TUE]

Entry open

Please register from here and fill out the web form to apply.
We also hold information sessions at each university and on an individual to encourage your full registration to tell you how to prepare documents. Please feel free to contact us for more information.
4/1

[FRI]

Application deadline & 1st selection

After our closing the application window, a panel of judges consisting of Leave a Nest and its partners will review the applications.
Applicants will be asked to submit information about their team, technology, passion, and future vision via web form.
All applicants will be notified of the results of the screening process and will receive feedback on their applications.
In addition, online individual interviews will be held for those who wish to participate in the presentation review.
5/13

[FRI]

Announcement of finalists

Selected Finalists will be announced in the middle of May.
For applicants who pass the selection, interviews will be held to brush up their presentations for the final DEMO DAY.
In addition, it is possible to set up interviews with partner companies for the purpose of business consultation and to develop collaboration projects.
5/28

[SAT]

DEMO DAY in Singapore

The 9 finalist teams that passed our selection will be judged on their presentations.
Sep

~

Supporting period

Even after the DEMO DAY, the contact point between teams and Leave a Nest remains open, allowing discussions to develop their business..
We are responding to a wide range of start-up issues, from incorporation to prototype development, financing, and R&D.
In addition, collaboration between teams and partner companies is becoming more popular in this period to support business development.
Global Partners
Local Partners
ASSET

01

Leave a Nest Communicator
ASSET

02

Japanese Partner Companies
ASSET

03

Local Partners
ASSET

04

Super Factory Group
SUPPORT

01

Organizing the vision your business
SUPPORT

02

Brushing up your presentation
SUPPORT

03

Opportunities for collaboration with Japanese corporates
SUPPORT

04

Support for R&D and prototype development
SUPPORT

05

Support for Knowledge and IP Strategies
SUPPORT

06

Investment and support for finance
Name of the DEMO DAY

TECH PLAN DEMO DAY in Singapore 2022

Place

The Meeting Point, 73B Ayer Rajah Crescent, Singapore 139966 (hybrid implementation)

Date & Time

2022/5/28 (Sat)13:00-18:00 in Singapore Time

Application Period

2021/12/21 (Tue)~2022/4/2 (Sat)

Eligible Participants

Closed, pre-registration required (finalists, partner companies, local supporters)

Organizer

Leave a Nest

Timeline
@Singapore Time

13:00~13:30

Opening Ceremony

13:30~16:20

Finalist Presentations

16:20~17:30

Judging, Lightning talks & Panel

17:30~18:00

Awards & Closing
Director, Leave a Nest Singapore Pte. Ltd.

Mr. Shohei Maekawa

Mr. Maekawa is the President of Leave a Nest UK. He was born in the USA and raised in Europe. He studied Zoology for his undergraduate degree and Evolutionary Anthropology for his postgraduate degree, both at University College London. With experience abroad and passion towards advancement of science and technology, he joined Leave a Nest in 2013. He became the Director of Leave a Nest Singapore Pte. Ltd. from May 1st 2019 with the vision to interconnect various industry partners for global development.

Senior Manager, Mitsui Chemicals Singapore R&D Centre, Pte. Ltd.

Dr. Anjali Shijo

The Mitsui Chemicals Group is constantly pursuing innovation and growth to be a chemical company with a strong global presence. Dr. Anjali has been part of the research group at Mitsui Chemicals Singapore R&D Centre since 2009, with special focus on value creation in the biotechnology arena. In line with Mitsui Chemicals' vision of creating innovative products and services that are in harmony with the society and environment, she is scouting for new business opportunities from the Asia Pacific region using open innovation platforms and partnerships with start-ups, companies and research institutes.

Director of Global Business Division, BIPROGY Inc.

Ms. Miyuki Nakamura

Joined BIPROGY Inc. in 2008. Since 2013, she has engaged in overseas business. From 2014 to 2015, she joined Singapore Rep. Office of BIPROGY USA, inc. (formerly NUL Systems Services Corporation), a group company of BIPROGY Inc. in US, as a representative for market research. After her returning to BIPROGY Inc., she is in charge of business planning in Southeast Asia, as a part of global business team.

Manager at Business Innovation Group & ME Innovation Fund, Mitsubishi Electric Corporation

Mr.Kenji Minefuji

Kenji Minefuji has led various open innovation activities with his business strategy and venture finance expertise. Since 2016, he has provided hands-on support for many startups in over 10 countries as a mentor. During his communication with startups, he developed novel collaboration schemes/concepts between startups and multinational corporations. He started his career as a research scientist of optical communication technology at the Information Technology R&D Center. In his mid-career, he planned the R & D strategy of the R&D center, and was in charge of resource allocation and project management, too. His deep understanding and experience of both cutting edge science & technology and business strategy made him launch unique open innovation activities with startups at the Center for Future Innovation. He plays a key role in running "ME Innovation Fund" established as a CVC fund in 2022.

Regional R&D Director, Ezaki Glico Co. Ltd.

Mr. Norio Asahara

Glico manufactures not only confectionery and ice cream, but also a wide range of food categories such as beverages, dairy products, processed foods and baby milk powder. Mr. ASAHARA is the director of research and development in Glico Asia Pacific. He is looking for new research partners as well as technical support, investment and opportunities for various collaborations such as buying of new ingredients. He is responsible for new business in Asia Pacific.

Strategic Design Division, Rohto Pharmaceutical Co., Ltd.

Mr. Akiyori Fujiwara

Akiyori joined to Rohto as a formulator for cosmetics and quasi-drugs. Mainly responsible for sunscreen, deodorant products, lipstick, etc. From 2013 to 2018, he managed Rohto Indonesia R&D team as an R&D manager. After returning to Rohto Japan, he managed Global R&D Division, Development Planning Division, and Skincare Development Division. Now he is working for Strategic Design Division.

Director, RTHD Singapore Pte. Ltd.

Mr. Kenji Yamamoto

Kenji is Director of Real Tech Holdings Singapore and manages deep tech VC investments in the Southeast Asia region. Prior to his position, he has had over 10 years of experience in equity investments across Asia, US and Africa. He has served as Principal at TPTF, US-APAC tech VC, and as Deputy General Manager of the investment division for an international mining/materials company. He started his career as a co-founder of a startup in Japan as leading sales & marketing and finance functions. He earned his MBA from INSEAD and majored in nuclear engineering in the University of Tokyo.

Regional Director, Enterprise Singapore

Mr. Fabian Tan

Mr. Fabian Tan is the Counsellor (Commercial) at the Singapore Embassy in Tokyo and is also the Regional Director in the Northeast Asia and Oceania Group at the Enterprise Singapore (ESG). ESG is the government agency championing enterprise development. Fabian works with government agencies, trade associations and corporate partners to drive the internationalization of Singaporean companies in Japanese markets. He is also active in engaging Japanese incubators and accelerators, VC and PE funds to anchor their presence in Singapore, as part of building the Singaporean startup ecosystem. Fabian graduated with a BA in Economics (Honors) from the University of Chicago in the USA and an MPhil in Management from the University of Cambridge in the UK under the EDB Scholarship. He also completed Japanese civilisation studies at Kyoto University, under the Kyoto Consortium for Japanese Studies (KCJS). Fabian is fluent in Japanese and Korean, and has basic proficiency in German.

Founder and Managing Director, Innovate 360

Mr. John Cheng

John Cheng is the 3rd generation family business owner of Cheng Yew Heng Candy Factory, a 75-year-old established sugar manufacturing company in Singapore. In 2008, he founded Innovate 360, a food innovation hub and Singapore's first food incubator with facilities. Innovate 360 is recognized by APEC as a food technology partner in food security and by the Singapore Government. It is an Accredited Mentor Partner helping startups scale and go to market. John is also Chairperson of Feed 9 Billion, which co-launched the Good Food Startup Manual: Singapore Edition. He is entrepreneurship head of SMF's Youth Committee, and EXCO of SCCI's Youth Business Affairs Committee.

CEO, Trendlines Agrifood Innovation Centre

Mr. Anton Wibowo

Mr. Anton Wibowo has more than 12 years of diverse business, management, and investment experience in the Singaporean biotechnology and agribusiness communities. As the operations director and former business development director at Biomax, an award-winning biotech company involved in recycling waste into fertilizer, Anton led the company's technical and sales teams, served on the investment committee, and was a key contributor to a successful multi million fundraising effort involving institutional and individual investors. Today, Anton is CEO of the Trendlines Agrifood Innovation Centre (a subsidiary of The Trendlines Group), which manages the Singapore-based Trendlines Agrifood Fund and is responsible for the development of innovation-based agri food tech companies that improve the human condition.

Assistant Vice President, Investments, ST Engineering Ventures Pte. Ltd.

Ms. Chng Tyng Tyng

ST Engineering Ventures is the corporate venture capital fund of Singapore Technologies Engineering Ltd ("STE"). She is scouting for new business opportunities globally with technology start-ups that are developing new technologies or creating innovative solutions complementary to the STE Group's strategic capabilities in high-growth areas, such as data analytics, cybersecurity, robotics, communications, IoT, cloud, autonomous technology and other emerging technologies.
Theme:
Satellite based IoT connectivity for remote areas

Theme:
Quality Fueling Business

Theme:
Crysalis- AI base decentralized model of using green energy

Theme:
Making cell cultures affordable.

Theme:
Nanocellulose in Reduction of Fat Absorption

Theme:
Vertical Farming – Reinvented for Urban Cities

Theme:
StratifiREY Radioembolization CDx

Theme:
Diagnostic platform for women's health

Theme:
Sustainable solution for the toughest to-treat industrial wastewater